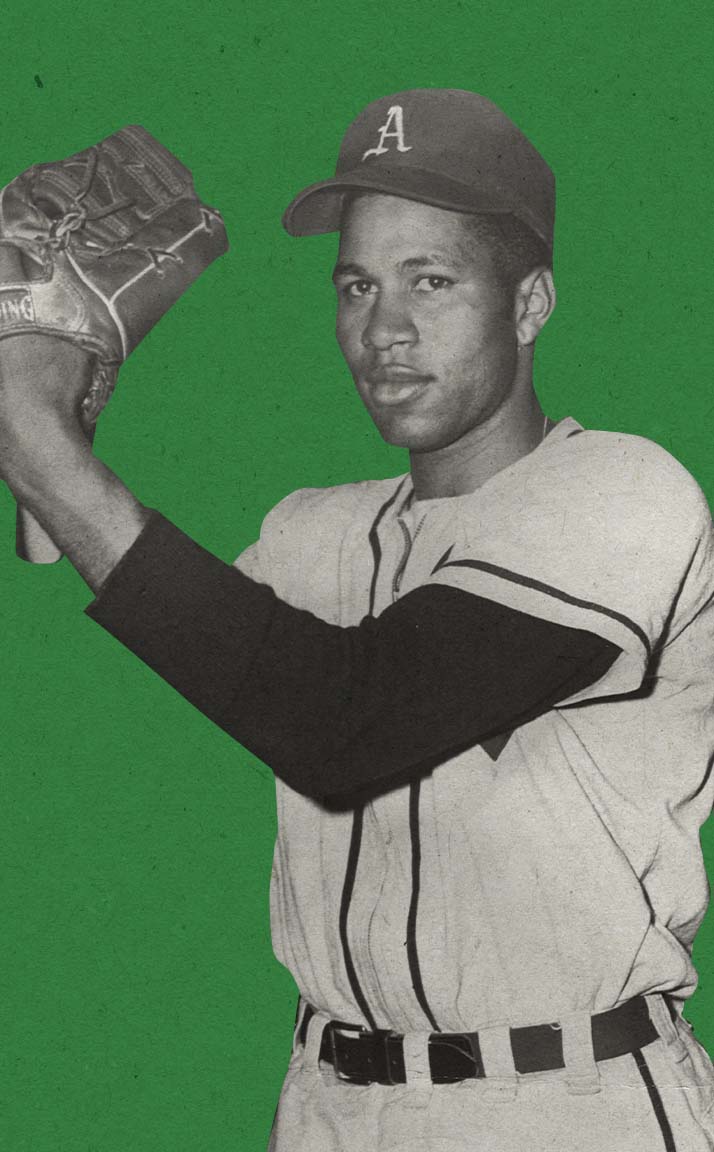 Bob Trice*
Pitcher
Philadelphia Athletics
PLAYER STATS:
MLB Win-Loss Record 9-9
MLB Earned-Run Average 5.80
MLB Strikeouts 28
TEAMS:
Homestead Grays (1948-1950)
Minor Leagues (1951-1958)
Philadelphia Athletics (1953-1954)
Kansas City Athletics (1955)

USA
Bob Trice*
Pitcher
Philadelphia Athletics
Flip Card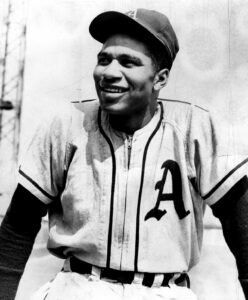 Robert Trice Breaks the Color Barrier With the Philadelphia Athletics (September 13, 1953)
CAREER HIGHLIGHTS AND AWARDS:

Was named the International League's "Most Valuable Pitcher" and "Rookie of the Year," and was named to the league's All-Star team in 1953
Robert Lee Trice, a native of Newton, Georgia, excelled in high school sports. At 17, he joined the U.S. Navy in 1944 and played baseball with several military teams.
When Trice returned home, he pitched for the Homestead Grays from 1948 to 1950, then played in the Provincial League for the next two years and began pitching with the Pirates, a team managed by former Negro Leaguer Sam Bankhead.
Trice signed with the Philadelphia Athletics in 1952 and was transferred to Philadelphia in 1953 after winning 21 games for the International League's Ottawa A's. He made his major-league debut on September 13, 1953 at Connie Mack Stadium. His greatest career highlight occurred on April 24, 1954 against the New York Yankees, when he pitched a 1-0 complete game shutout in front of a home crowd of 4,920 fans. Trice concluded his major-league career in 1955 with the Kansas City Athletics.