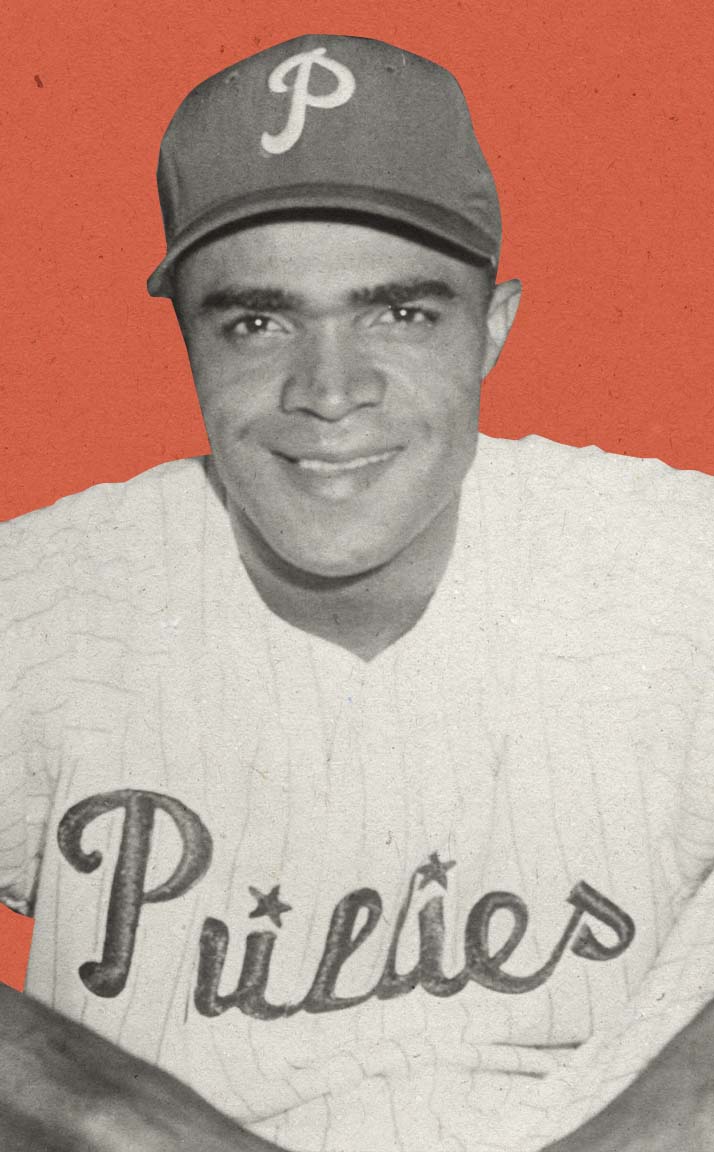 Chuck Harmon*
First Base, Third Base, Left Field
Cincinnati Reds
PLAYER STARS:
Batting Average: .238
Home Runs: 7
Runs Batted In: 59
(only MLB)
TEAMS:
Indianapolis Clowns (1947)
Cincinnati Redlegs (Reds) (1954–1956)
St. Louis Cardinals (1956–1957)
Philadelphia Phillies (1957)

USA
Chuck Harmon*
First Base, Third Base, Left Field
Cincinnati Reds
Flip Card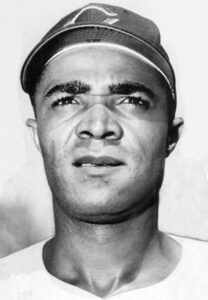 Chuck Harmon Breaks the Color Barrier With the Cincinnati Reds (April 17, 1954)
CAREER HIGHLIGHTS AND AWARDS:

Inducted into the Indiana Baseball Hall of Fame in 1995
Indiana-native Charles Byron Harmon was an all-around athlete. He played on two Indiana high school championship basketball teams and in the 1943 National Invitational Tournament (NIT) Championship game with the University of Toledo.
Harmon served three years in the U.S. Navy during World War II and played with the 1944 Negro Varsity team. He was the National Basketball Association's (NBA) first Black coach and led the Utica (New York) team as a player/coach.
Harmon played only four or five games with the Negro Leagues' Indianapolis Clowns (1947) under the name "Charlie Fine" to protect his eligibility to play college sports. He signed a minor-league contract with the St. Louis Browns that same year, and continued to juggle baseball and basketball throughout his college career.
In 1952, the Cincinnati Redlegs (now known as the Cincinnati Reds) acquired Harmon's contract. For the next two years, he played for several minor-league teams. His experiences in organized baseball mirrored those of other Negro Leagues players. In the South, he had to stay in Black-only hotels and sometimes eat in restaurant kitchens. His major-league debut was on April 17, 1954, six days before his 30th birthday.
Following his playing career, Harmon worked as a scout with the Cleveland Indians and part-time scout for the Atlanta Braves and the NBA's Indiana Pacers basketball franchise.