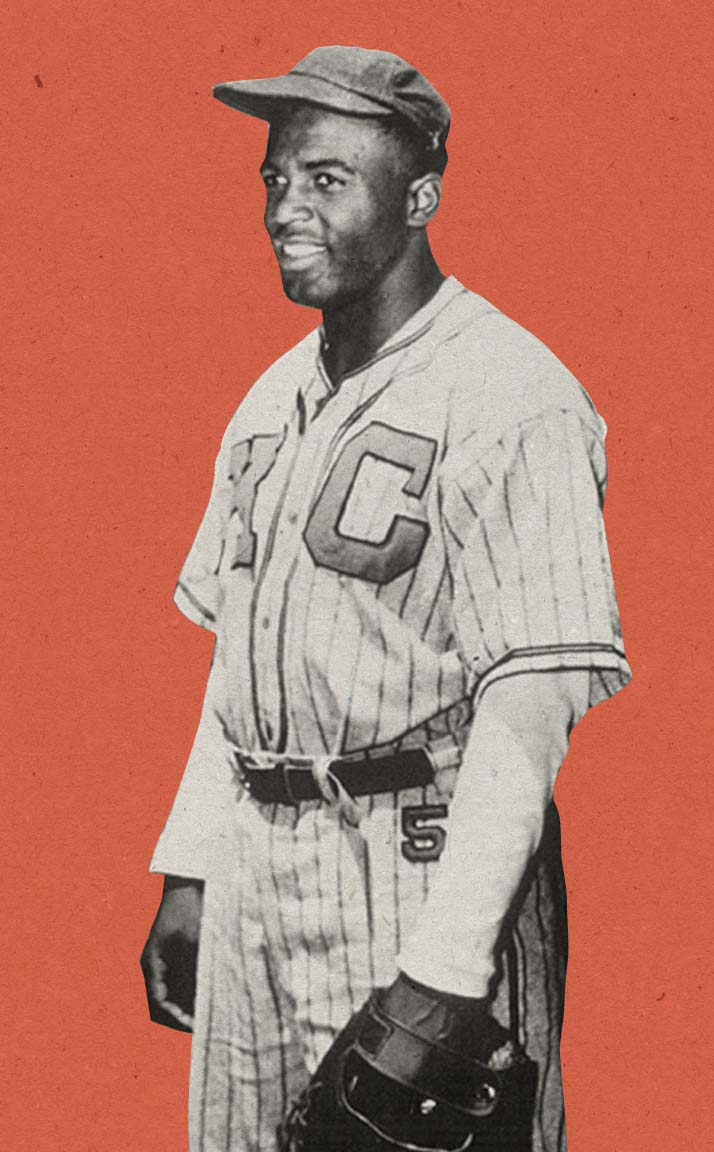 Jackie Robinson*
First Base, Second Base, Third Base
Brooklyn Dodgers
PLAYER STATS:
Batting Average .313
Home Runs 141
Runs Batted In 761
TEAMS:
Kansas City Monarchs (1945)
Brooklyn Dodgers (1947-1956)

USA

Hall of Fame
Jackie Robinson*
First Base, Second Base, Third Base
Brooklyn Dodgers
Flip Card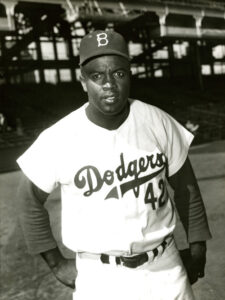 Breaks The Color Barrier With The Brooklyn Dodgers (April 15, 1947)
CAREER HIGHLIGHTS AND AWARDS:
6x Major League All-Star (1949-1954)

World Series champion (1955)

NL MVP (1949)

MLB Rookie of the Year (1947)

NL batting champion (1949)

2x NL stolen base leader (1947, 1949)

Los Angeles Dodgers retired jersey #42

All MLB teams retired jersey #42

Monument Park honoree

Major League Baseball All-Century Team

National Baseball Hall of Fame Induction (1962)
When Jack Roosevelt "Jackie" Robinson courageously walked out of the home team dugout at Ebbets Field as a member of the Brooklyn Dodgers, he took his position at first base and, in doing so, took a stand for social progress.
There were more than 26,000 fans in the park (an estimated 14,000 were African Americans) and the collective eyes of a nation watched as Robinson shattered Major League Baseball's self-imposed color barrier. When he took the field as a Brooklyn Dodger, he broke the 60-year ban of Black players in the Majors and started the ball of social progress rolling.
Under extreme social pressure, Robinson succeeded in a game that is difficult to play under the best circumstances while carrying the weight of an entire race on his shoulders. That historic moment not only changed the game of baseball but America too.
Robinson retired in 1956 and was inducted into the National Baseball Hall of Fame in 1962.