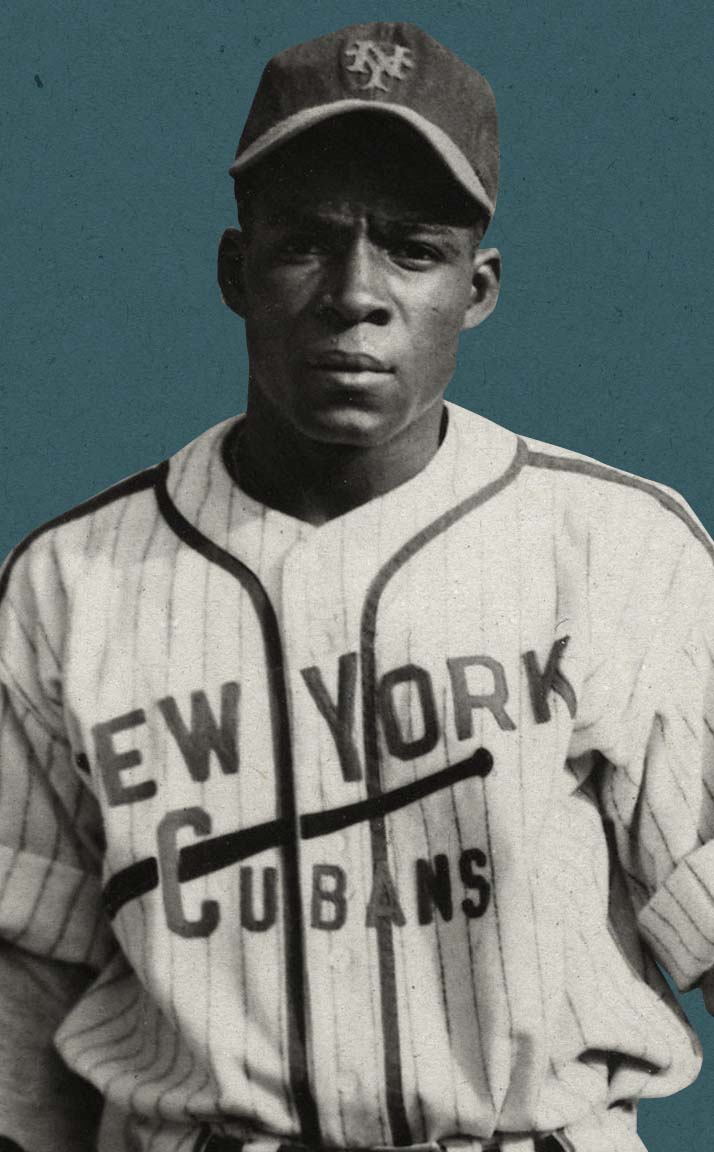 Minnie Miñoso*
Left Field, Third Base
Chicago White Sox
PLAYER STATS:
Batting Average .299
Home Runs 195
Runs Batted In 1,093
(both NgL and MLB combined)
TEAMS:
New York Cubans (1946-1948)
Cleveland Indians (1949, 1951, 1958-1959)
Chicago White Sox (1951-1957, 1960-1961)
St. Louis Cardinals (1962)
Washington Senators (1963)
Chicago White Sox (1964, 1976, 1980)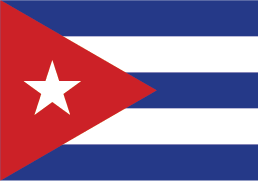 Cuba

Hall of Fame
Minnie Miñoso*
Left Field, Third Base
Chicago White Sox
Flip Card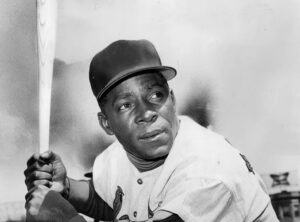 Minnie Miñoso Breaks The Color Barrier With The Chicago White Sox
(May 1, 1951)
CAREER HIGHLIGHTS AND AWARDS:
4x NgL All-Star (1947, 1948) 2x/year
9× MLB All-Star (1951-1954, 1957, 1959-1960)
3× MLB Gold Glove Award (1957, 1959, 1960)
3× MLB American League Stolen-Base Leader (1951-1953)
Chicago White Sox jersey No. 9 retired
National Baseball Hall of Fame Induction (2022)
Subjecting himself to segregation in the United States, Saturnino Orestes Armas "Minnie" Miñoso Arrieta left Cuba, his native country, to play in the Negro Leagues with the New York Cubans in 1946. As leadoff batter, he was a decisive factor in the New York Cubans' Negro National League and World Series victories in 1947. Starting at third base, he also played a critical role in the 1947 and 1948 East-West All-Star games.
Miñoso signed with the Cleveland Indians in 1949 but was soon traded to the Chicago White Sox. He broke the team's color barrier when he debuted on May 1, 1951, and also became the first Black Cuban in the major leagues.
Nicknamed "The Cuban Comet" and "Mr. White Sox," Miñoso led the American League in stolen bases (1951-1953) and was the most exciting player White Sox fans had seen in years.
He ended his playing career as a nine-time MLB All-Star and three-time Gold Glove winner in 1964, but continued playing and managing in Mexico through 1973. In 1976, he came out of retirement and returned to MLB for three seasons as a Chicago White Sox first and third base coach. In 1980, Miñoso made three game appearances against the California Angels in the first season and became the fourth-oldest player ever to get a base hit in the Majors and the second player in major-league history to play in five decades. Making guest appearances with the independent St. Paul Saints of the Northern League, he played in 1993 and, in 2003, drew a walk, which gave him the distinction of being the only major-league player to appear professionally in seven different decades.
Miñoso was inducted into several Halls of Fame including, the Cuban Baseball Hall of Fame in 1983 and 2014, the Mexican Professional Baseball Hall of Fame in 1996 and the National Baseball Hall of Fame in 2022.